Helix Diagnostix
Our
Mission
To equip healthcare providers with cutting edge diagnostic tools to drive clinical determinations quickly, safely, and without compromise.
Helix Diagnostix is a high complexity clinical laboratory federally licensed under the Clinical Laboratory Improvement Amendments (CLIA) and accredited by the Commission on Office Laboratory Accreditation (COLA).
Our laboratorians are thoroughly trained with years of experience. Combined with technological advancements it is our aim to vigorously improve the quality and precision of diagnostic testing. As new tests become available we continue updating our list of services.
Learn More
Our
Team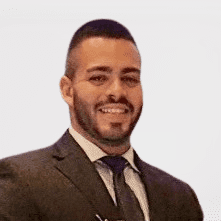 Alex Alvarez
CEO
Alex started in the clinical laboratory space in 2012 and was always determined to learn everything about revenue cycle management and operations. Over the past decade, Alex has served in almost every capacity in diagnostic testing. Alex's proudest moment was launching Helix Diagnostix which he proudly serves as CEO. "I have found true joy in leading some of the most exceptional leaders and scientists in clinical laboratory. Those I work with every day have become my family as we are constantly pushing each other to reach the next level. Patient care is what I am passionate about, and it is our mission to equip providers with cutting edge diagnostic tools to drive clinical determinations quickly, safely, and without compromise." In addition to his role as Chief Executive Officer, Alex has a strong presence in the Miami Dade community where he grew up. Alex spends his spare time with his family and enjoys reading on topics of professional development, healthcare management, astronomy, and autism. Alex also volunteers for the Big Brother and Best Buddies of Miami, where he mentors and develops the next generation of leaders.
Etan Marks, D.O.
Laboratory Director
Dr. Etan Marks is an AP/CP board certified pathologist with subspecialty board certification in hematopathology and dermatopathology. He attended medical school at NOVA Southeastern University and completed his pathology residency at Montefiore Medical Center/Albert Einstein College of Medicine where he served as chief resident. During residency Dr. Marks had extensive laboratory experience with a wide variety of testing platforms as Montefiore performs millions of tests a year including Dr Marks having a special focus with several projects involving toxicology testing, HIV, Hepatitis C and several others. Subsequently, he completed a fellowship in hematopathology at NYU Langone Medical Center where Dr Marks had additional training in a wide variety of blood related testing including complete blood counts with enhanced manual differentials, coagulopathies, and hemoglobinopathies. Afterwards, he completed a second fellowship in dermatopathology at UT Southwestern Medical Center. Dr. Marks has published over 20 articles in peer reviewed journals and enjoys pursuing a variety of research topics. Additionally, he is dedicated to teaching medical students and residents. In his free time, Dr. Marks enjoys spending time with his wife and two sons.
Wanda Quintana
Technical Supervisor
Wanda Quintana is the Technical & General Supervisor at Helix Diagnostix. Wanda has over 25 years of experience in nearly all areas of testing, is a CAP inspector, and has an active ASCP certification as a Medical Technologist. As a Nova Southeastern University Magna Cum Laude graduate, she holds a Bachelor's in Science with a Master's in Business Administration. Wanda is responsible for day-to-day supervision and quality assurance. In her spare time Wanda is a Zumba dancer and enjoys spending quality time with her 2 daughters.
Laura Noguera
Medical Technologist
Laura Noguera is a licensed Florida Medical Technologist. As an experienced laboratory generalist she oversees testing and certifying of results in the areas of hematology, immunology, serology, and chemistry with a special focus in liquid chromatography mass spectrometry (LCMS). Laura graduated as a medical technologist from The Central University of Venezuela in 2014. During her personal time Laura enjoys visiting South Florida's beautiful beaches and is an avid kayaking enthusiast.
Melanie Morales
Medical Technologist
Melanie Morales is a licensed Florida Medical Technologist. She holds a Bachelor's of Science in Biology Pre-Med obtained from Chicago State University, where she graduated with biology honors as a ember of Tri-beta biological society and the president of Minority Association for Pre-medical students (MAPS). Her medical internship was with the Tropical Pathology and Infectious Disease Institute in Cusco and Iquitos, Peru. There she studied infectious disease, surgery, pediatrics, labor and delivery, emergency medicine and clinical laboratory.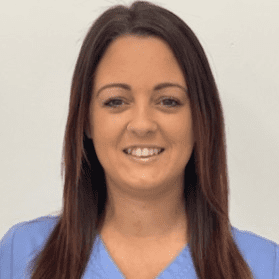 Vanessa Varela
Account Executive
Vanessa is an account executive that oversees all things customer service. Whether it be client notifications, account management, record special requests, Vanessa consistently strives to go the extra mile for Helix's clients. As a top tier ambassador, client satisfaction is at the helm of her focus. Vanessa hails from Montreal but has been in Florida for nearly thirty years. She has over fifteen year's experience successfully supporting both clients and administrators in her roles. When Vanessa isn't working hard, she's enjoying quality time with her husband and six children. They enjoy spending time with family and friends, traveling and watching their children grow.
Nicole Labardy
Clinical Lab Assistant
Nicole is a clinical laboratory assistant who is responsible for management of inventory, laboratory records, and specimen processing. Nicole is assigned to the clinical chemistry department where she coordinates handling of blood specimens in accordance with laboratory procedures. Nicole's background is in patient care and has served as technician with 3 years' experience providing patients with top quality care. She is also a certified phlebotomist with vein puncture and capillary puncture experience.
Kyla Hall-Garrett
Courier Services
Kyla is assigned to the laboratory courier services team. Her duties include the safe and timely transport of medical specimens to the laboratory as well as delivery of critical client supplies. Kyla prides herself in conducting her duties efficiently and being consistently punctual. Kyla also has a background as a direct support professional where she worked with patients with disabilities. Her compassionate background translates strongly into Helix's core team culture.